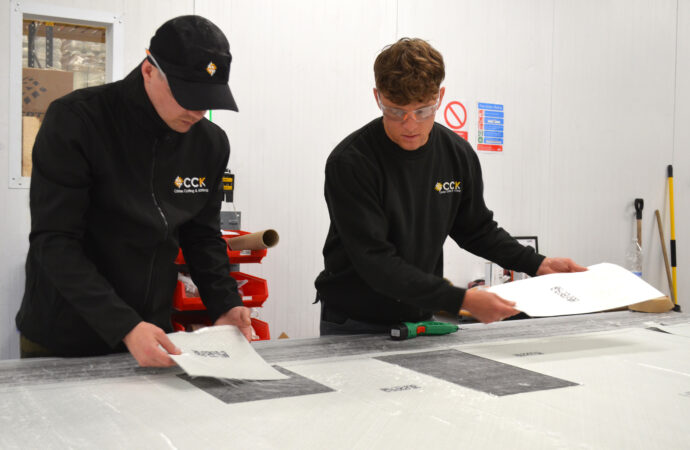 Cutting & Kitting
Our Kit Cutting service is powered by the Zund G3. The utilisation of this multitool technology allows us to provide you with high-quality precise cuts in both prepreg and dry fabrics.
Our Zund operates with increased efficiency, running at speeds of up to 1.4 metres per second while offering repeatability within 0.003 mm +/- 0.001 mm. Allowing us to keep pace with the growing needs of our various market sectors: Marine, Aerospace, Automotive and Technical Textiles.
Our Project Engineer specialises in digitising templates and processing CAD data. With our powerful nesting software, we can ensure there is optimum material usage with minimal waste.
We can cut a diverse range of materials: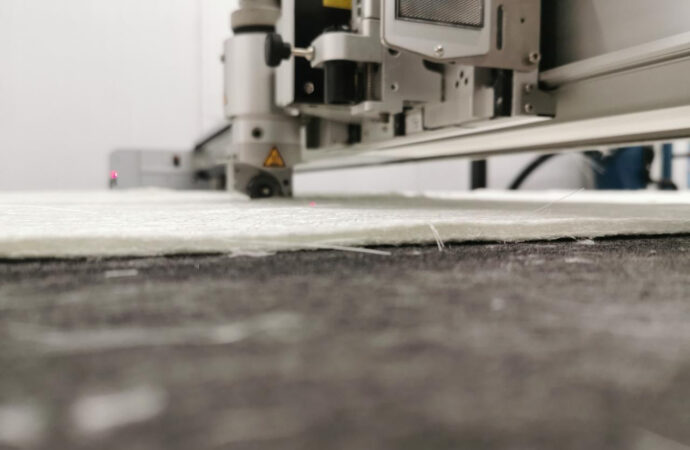 Our in-house service can help your business by:
Saving you time
Ensuring high consistency, accuracy and repeatability of cut pieces
Reducing operating costs
Optimum material usage
Full traceability of kits with ISO 9001
Carbon neutral waste disposal
To assist with the construction of kits, each part can now be individually labelled making the assembly process smoother and quicker. Smaller and more intricate pieces can be accommodated.
We can provide out-life sheets, lot traceability and more as required. With our bespoke packaging options, we take an individual approach, tailored specifically for you.
Contact us today to find out more about our cutting & kitting service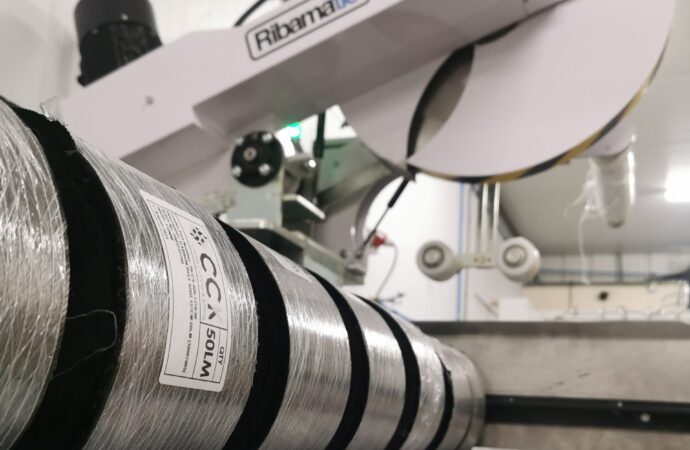 Slitting & Rewinding
We can offer our customers a full slitting and rewinding service, utilising the latest technology. Whether you require assistance with long-term projects or one-off runs, we will provide the support and service your company needs. Having different machinery that supports our slitting and rewinding service, enables us to be both adaptable and flexible to meet customer requirements.
Our Ribamatic slitter is designed and developed to process a variety of composite reinforcements and is capable of slitting material lengths from a maximum width of 3000mm down to as narrow as 30mm wide. This machine also enhances the quality and precision of cut tapes whilst accelerating the production process.
With our slitter and rewinder, we have the flexibility to accommodate larger rolls of fabrics weighing up to 150kg. Alongside this, the machine is capable of processing more delicate fabrics with clean precise cuts.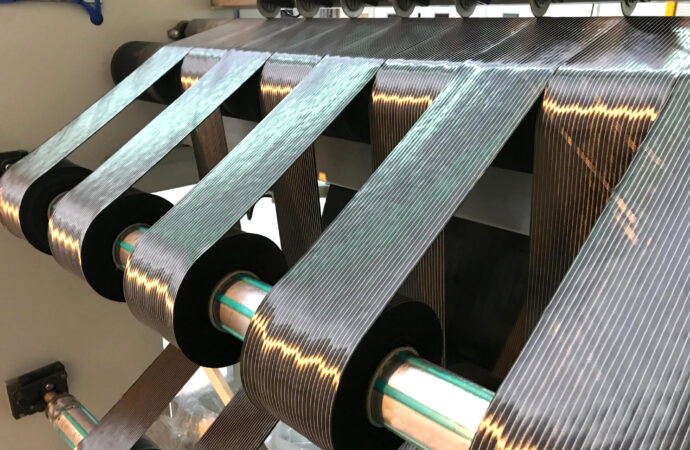 We can provide:
Slit tapes from Glass Fibre and Carbon Fibre in various weights and constructions. Part rolls can be accommodated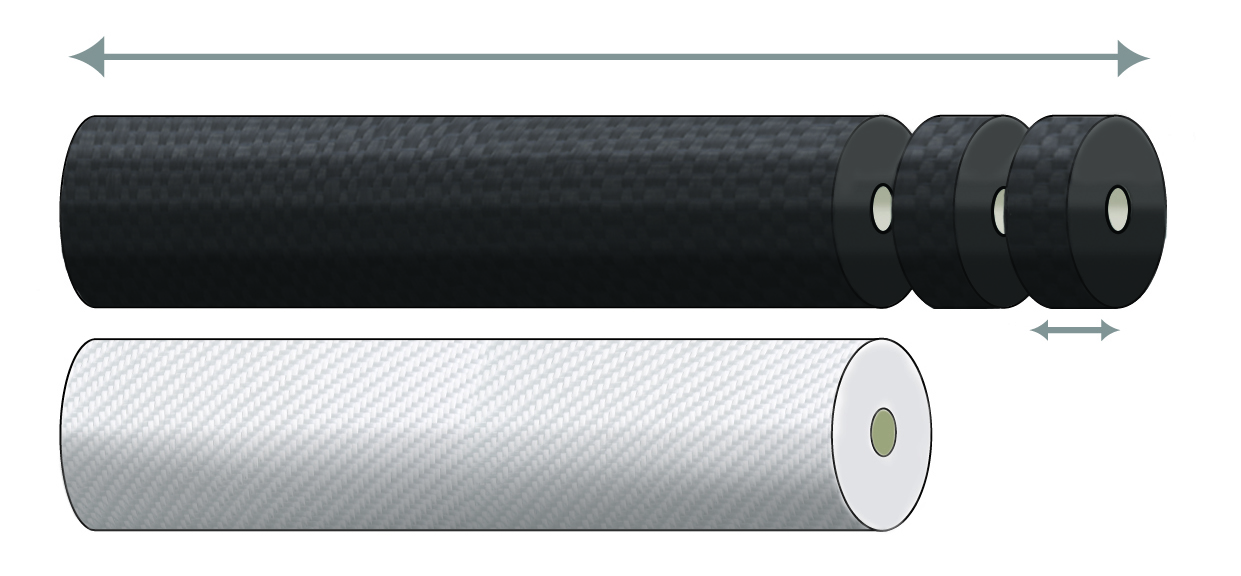 Rolls can be cut into bespoke widths and lengths to suit individual needs

As with our Kits, we can provide slit tapes either branded or unbranded with our bespoke packaging option
Contact us today to find out more about our slitting & rewinding service, view our services brochure below