Have you heard the news about the Cristex Christmas Challenge?
This year for Christmas Cristex are doing something a little different…
Rather than sending out gifts we would like to donate the money to a very worthy cause, NHS Charities Together.
We can all agree that 2020 has been a challenging year. Therefore, we would like to show our respect and gratitude by giving something back to the NHS staff and volunteers that have been working tirelessly throughout the pandemic caring for COVID-19 patients.
Funds generated will be granted to NHS Charities, supporting the health and emotional wellbeing of those at the frontline of the NHS. The grants will cover above and beyond what the NHS alone can provide, such as wellbeing packs, accommodation, travel, parking and volunteer expenses. Support the long term mental rehabilitation of NHS staff, volunteers, patients and carers after the pandemic is over.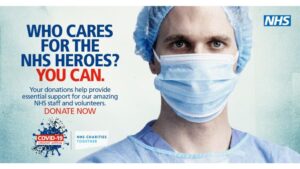 Would you like to show your support? You can donate through our Just Giving page. All money raised will go directly to the NHS Charities Together.
Join the #CristexChristmasChallenge
To donate: https://www.justgiving.com/fundraising/cristexcompositematerials