Cristex Composite Materials exhibited at the Advanced Engineering Show for their 11th consecutive year. The show took place on the 2nd and 3rd of November 2022 at the NEC in Birmingham.
Scott Singleton, Operations Manager commented, "The show was a great success, and we got the opportunity to meet with new and existing customers as well as network and engage in conversations about some of the latest developments within the composites industry."
Cristex were also delighted to have been awarded Employer of the Year at the Composites UK Industry Awards. A fantastic achievement to recognise all the hard work that has gone in to create a workplace where employees feel valued and cared for.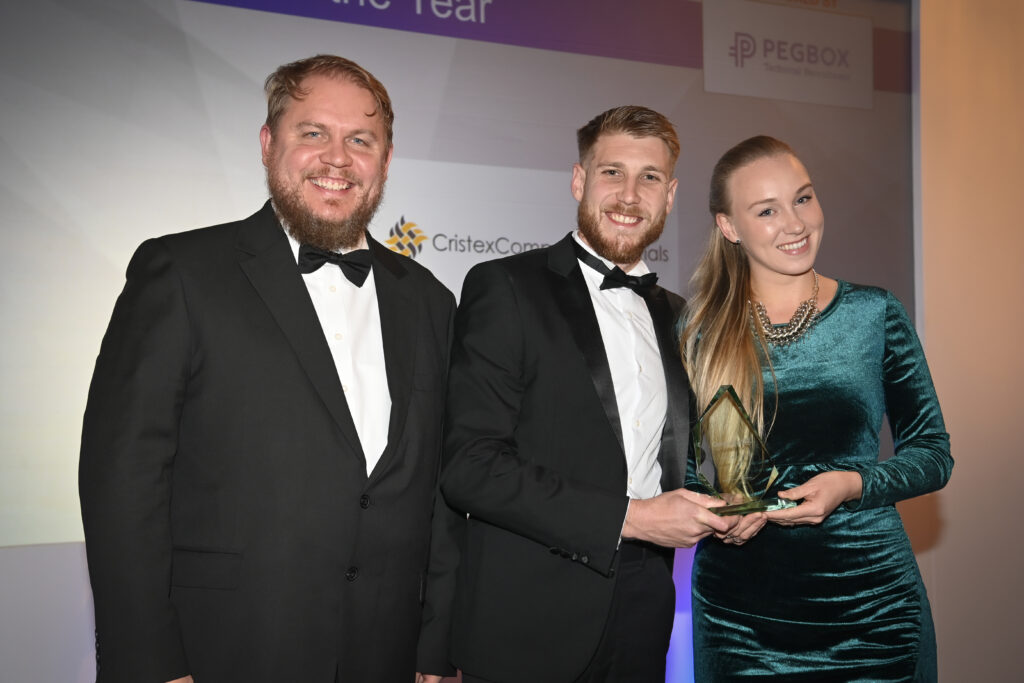 Cristex alongside their suppliers, Saertex, Angeloni Group, Elantas and Eurocarbon had a range of materials and systems on display.
Saertex had a key focus on the development of sustainable composite materials, featuring Flax Fibre, as part of their Non-Crimp fabric range. Their recent collaboration with Terre Di Lin aims to make a significant contribution towards minimizing the consumption of non-renewable resources and fossil fuels. Flax Fibre is a renewable resource, with minimal environmental impact during processing.
The Angeloni Group focused on Woven fabrics, Decorative fabrics and Stabilising Web. This specialist fabric is the next generation of stabilising technology and can be applied to fabrics to prevent fraying when being cut and shaped, without adding significant weight.
Elantas showcased their range of Epoxy Resin systems and Adhesive for a variety of manufacturing methods such as hand layup, vacuum infusion, hot press and RTM.
The Cristex Team would like to thank everyone who came to visit them at the show. To read more about Advanced Engineering Show visit their website here.